Abandoned lives in the off-limits area.
July 31st, 2012
The landscapes in off-limits areas are different, depending on the area. I was utterly dejected when I saw the sight after Tsunami.
Time goes by and this is the second summer after the disaster.
The houses are covered by weeds,
But there are so many beautiful flowers.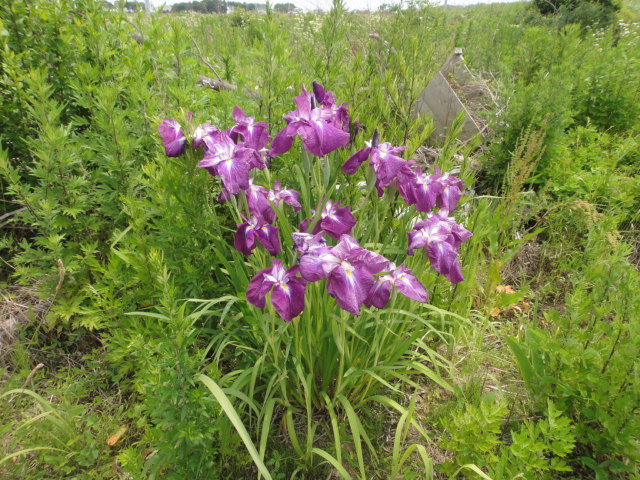 The flowers tell me "There was a house here. There was a peaceful life here."
It is close to the ocean.
The houses are broken or completely gone.
In this afflicted area, I saw a very thin cat. How hungry and how lonely. I felt a lump in my throat seeing such sight after the Tsunami.
"HELP!". I can hear the silent voice. I have to go.