8 cats from Fukushima moved into the new shelter.
November 11th, 2012
8 cats from Fukushima moved into the new shelter from TNR Japan Animal Welfare Hospital. They were waiting for new families for quite a long time in the cage at the hospital. Despite the caring devotion of volunteers, some of them are still very troubled.
The shelter is like a regular house. Under the care of volunteers, they will get used to living there. It is totally different from their past life in the cage. We hope they will eventually warm up and relax in their new environment. Then we'll try to find their new families again.
Let's go to the new shelter by car.
Here they arrived. So many fellows are here. "Hello! Another one came"
"Hello. Welcome."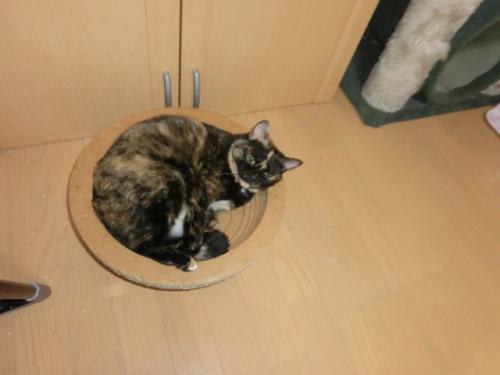 Some volunteers were waiting for us. They checked the name list one by one and left them in the room.
This third floor is for leukemia-stricken cats. Good evening Mario. He always welcomes us. The ill cats have been stable, thanks to daily health checks by the volunteers. Thanks volunteers!
The rescue activity from Fukushima/off-limits area keeps going on. Our new shelter "Animal House" protects lost cats, cats which the owners can't accept, untamed wild cats, sick cats, old cats, and kittens born after the disaster.
***********************************************************************
Mass recruitment for volunteers who take care of cats! Beginners is welcome!!
Please CONTACT us.
CONTACT FORM
**********************************************************************
We need your help! Your donation allows us to keep doing anything, and everything, that we possibly can to help the life of cats. We would greatly appreciate any help that you can give us for our "Animal House"
Bank Name : Bank of Yokohama , Oshima Branch (Code 821)
Account No : Ordinary Account 1189874
Account Name : Inunekokyusainowa