Three continuous weeks of activity in Fukushima
May 28th, 2013
Lately very few people go to Fukushima for feeding activity. People should not have to be asked to go. It would be best if they went of their own volition.
So many kittens are born, but even though they live long enough to be weaned, there's nothing to eat in this area. Why are they born in such a place? As soon as they arrive in this world, they encounter the misery of hunger, and painful death.
Even if I run like hell, there is so little I can do. But I want to bring food to help even one life. If I can save a life, then that's what I want to do.
There are people who support me from afar. There are much less than before, but still some volunteers are working as hard as possible, doing their best. There are volunteers and staff who support me in Kawasaki. If we share the goals, and cooperate together, we can still save lives.
Little kitten, come and eat with your mother. Tiny life will be gone without food.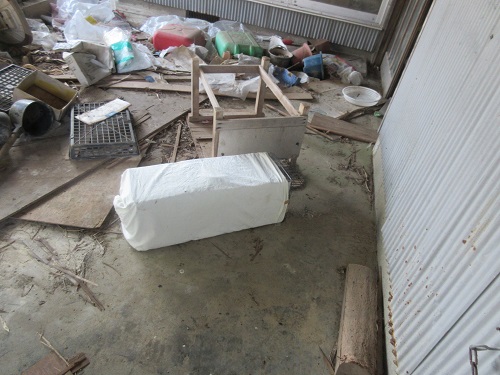 Recently I am being allowed to use dog houses for feeding more often. Kittens can't go up so high. I have to do something about the different level. There are less big animals than before, so most places don't get damaged. Coincidentally, the resident of this house came back on a temporary visit, and we could meet each other.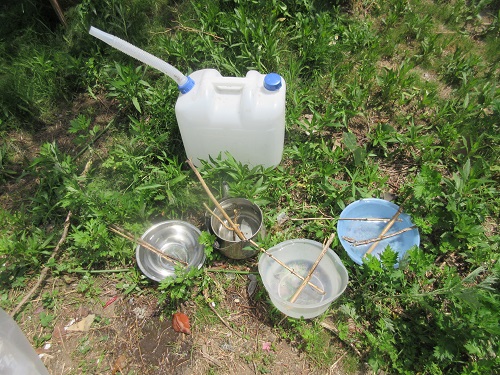 I leave as much water as I can. This stick is for insects to avoid falling down into the water. I see so many insects in the water. I imagine their suffering.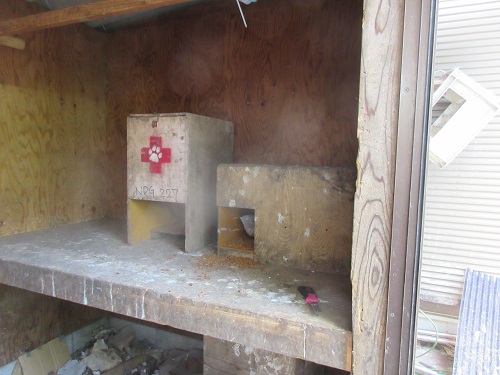 This is empty. Maybe a cat's footprint?