Hang on food box!
August 14, 2013
A swing, maybe for grandchild. The residents here still can't come home.
But still cats are abandoned. I can capture them by capture cage, but now our facilities are full, we can't take in any more.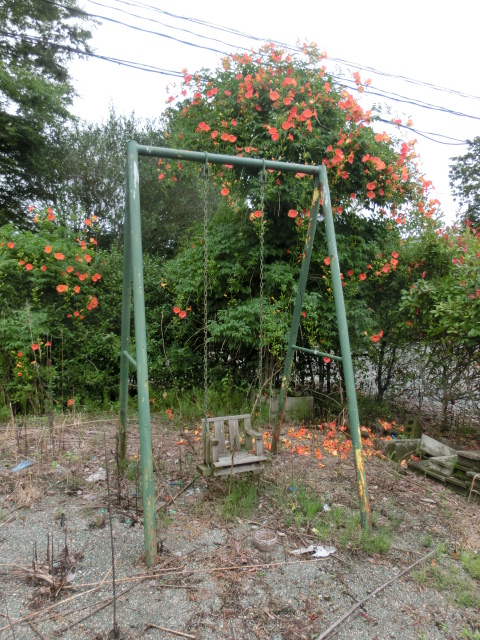 All I can do is to keep feeding. I prepared 8 food boxes, but they were wrecked, as I thought...........
The food box by Nyanderguard is the only one we can trust. It is so strong. This can withstand wild boar, raccoon dog. raccoon, or civet.
Nyanderguard
negotiated with a school, and the students made them by hand. And they made a lot!
Hang on food box!!! Sometimes I get tired of people. Other times I'm deeply grateful for materials like food boxes, a car or.... But I can't think only of the materials. Volunteers work so hard, for years and years, without complaint. Sometimes they work much more than otherwise employed people. I'm deeply thankful for that. I can't forget people who contribute so much.
Thank you food box. Let's go for it, you and me together, for the cats.
The volunteers have become fewer, and the dates when my activities are possible have also been reduced.
I'll add food boxes in a few more places, try to save another cat's life.
Recruiting volunteers for rescue activity in Fukushima. Please contact us.
CONTACT