Pleasant Naraha-machi.
August 17, 2013
Warning: this place is dangerous.
Look at this vending machine. It is incredible how people behave. After people evacuated, so many houses were subjected to thievery. Windows broken, anything that smells of cash taken. I can't believe there are so many professional burglars. Humans disappoint me. Still now, there are so many thieves in Ohkuma-machi and the impossible return area.
Few of the evacuated people who were living in the temporary apartments or public housing will return to their old homes. Sterilization is not progressingt well.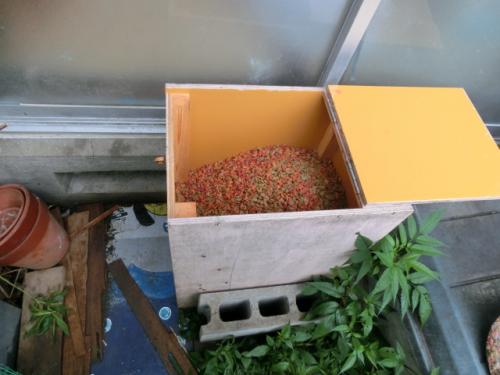 The last feeding point in Naraha, it looks like other volunteers cleaned this place. Thank you so much.
The situation in the 20km radius of the Fukushima nuclear power plant frequently changes. Now we don't' have to drive without lights and hide from police. The authorities have re-categorized the area again and again. Access roads are cut off by barricades here and there, making it difficult to get to the feeding points effectively. After driving so far to get to Fukushima, there just isn't enough time left to go all over town. During the day,
CAPIN
(Citizen for Animal Protection, Ibaraki network)
accepts the task of going to Tomioka. Of course I don't want to let them do everything, but it helps me a lot physically and mentally. They go to all of the homes from which we have had requests for rescue. The food they bring has saved the lives of cats and dogs Thank you so much.