Feeding and protection activity in Fukushima, Naraha-machi.
October 22, 2013
We arrived Naraha and get some food here. The driver and the carpenter takes a break, have a cigarette. (better to stop...)
The time goes fast, and we go rapidly around the town. The decontamination has progressed.
Then the result is this, the present landscape of Naraha.
To go on and on......
So many black bags.
This area had catastrophic Tsunami damage. The car was washed away, and caught by a tree. I saw cats many times here, and set the capture cage.
Maybe the Tsunami came to the top of the roof. Somehow the shape of the house remains, but we can't go into it. I heard this family had over 10 cats.
Then we saw many cats around here. How did they survive with such big Tsunami?
With the neighbors cooperation, we can do TNR (Trap, Neuter and Return).This is closer to Naraha storage, and the driver and the carpenter help me to set the capture cage. This help makes the work go faster.
Enjoying sightseeing? No. I am looking for cats.
We couldn't make the feeding point closer there. Kiyoyuki Shrine is one place surviving cats finally arrived in the Tsunami area. The volunteers made a big effort for feeding and capture. We "Inuneko Kyusainowa" protected so many cats. But still there are many cats remaining.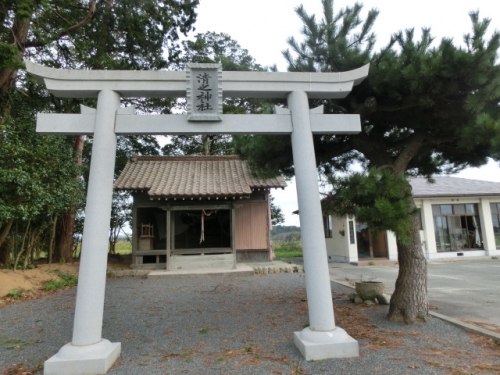 Back to Naraha storage.
Good morning Mari.
At Naraha storage, we establish more shelter. We have been promoting TNR but we take 7 cats back on this one day. There are some with leukemia and HIV. Our shelter in Kasawaki has now about 100 cats. TNR Japan Animal Welfare Hospital always has between 60 and 70 cats. But we continue to find unhealthy cats, and must somehow protect them. To save those lives, we decided to establish more shelters in Naraha storage.