We got contact from the owner of a rescued dog in Fukushima.
October 4th, 2011
A small Dachshund was roaming with some other bigger dogs. He was so thin without enough food. How could he survive? I imagine maybe the big dogs protected this small dog instead of abusing him.
Since he was rescued, he has been loved by his host family. The original owner contacted us and cried. They don't have a house now. If that disaster had not happened, we would have been calm and happy. We discussed so many times to think about the happiness of this small Dachshund. It is really a difficult decision for the owners but they decided to transfer this dog to the host family.
A woman contacted us about 2 dogs. We found out that she is their owner. These 2 dogs were rescued together and this is why we call them "Okusan" (wife) and "Dannasan" (husband). But she said they are actually brother and sister. A host family in Mitaka is looking after the male dog now. The female dog had a mammary gland tumor and underwent an operation. Since then the volunteers in Fukushima are looking after her. She has closed her mind but finally she understands she is safe now. These 2 dogs are not young. Healthcare is very important. The owner apologizes that she may not care about them so much. She deeply appreciates these host families and decided to transfer these dogs.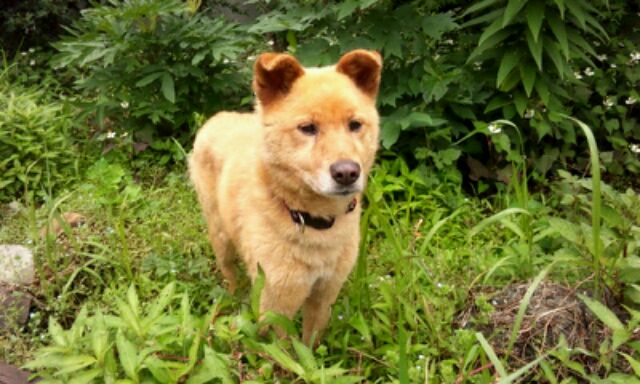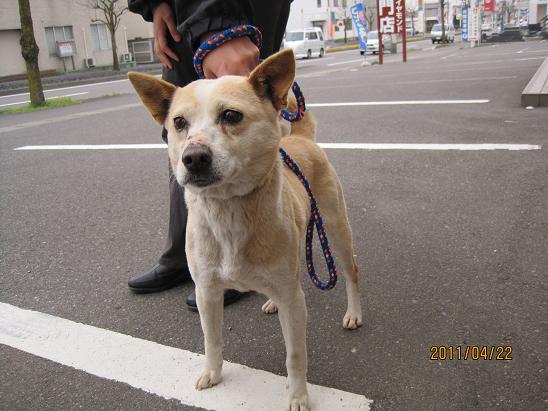 It's been over 6 months after the disaster. However the owners who can't access the internet information still can't find their pets.
::::::::::
Don't forget, the animals in Fukushima !!
2011.10.9 (SUN) in Ryogoku 15:30~22:00
Please check out this event.
http://inunekokyusainowa.la.coocan.jp/tirasipdf.pdf