Another 10 days until the end of the year.
December 20, 2013
It is another 10 days until the end of the year.
"We won't let them die".
The rescue party is doing their best.
Despite the cold weather in Fukushima, everyone goes there almost every day.
We appreciate your support, it gets good results.
At midnight, Gun-san, who is a volunteer of Inuneko Kyusainowa, goes to Fukushima.
We were worried about food, but look at this photo.
This is all from your support.
Thank you so much.
We will certainly bring this to Fukushima.
He will join with Capin, Nekoneko.
Hang on boys!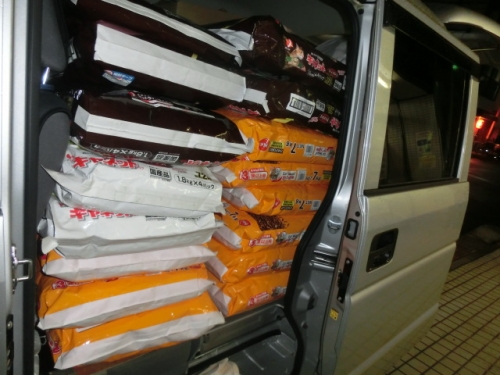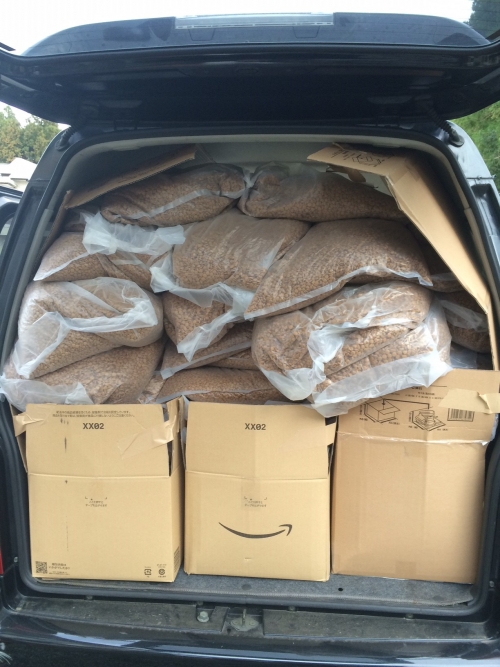 Gun-san joins with Inuneko Kyusainowa for Fukushima activity, but he has his own activity in Kanagawa, and protected 50 cats.
He takes care of cats in a park, and continues TNR (Trap, Neuter and Return ) activity.
He always has sick cats.
In December, one of his cats will undergo a big surgery. This one is not from Fukushima, but I picked this topic from his blog.
http://mike-neko.blog.so-net.ne.jp/
If you agree with his activity, please support him.