Fukushima 2014
January 11, 2014
Fukushima 2014.
I wished I could have more time this year.
But it is a dream beyond dreams.
I have so many things to report to you, but I can't yet.
I am so sorry.
For feeding activity, I can't be delayed.
Life is the top priority.
I do my best with my fellows.
Within the 20km area from Nuclear Power Plant, a 1km or 2km area in particular will be closed completely.
When the government decides to nationalize the land and make the interim storage facility, that process will impose a limit on the life of abandoned cats.
I can't abandon them. I can't stop it.
Now volunteers are few. It puts more pressure on me.
But I have to act.
The weather report said that there will be rain or snow.
But when I'm with this volunteer, Matatabi, it is always fine weather.
Maybe she's a witch?
Thank you for so much food!
Hang on, my poor car!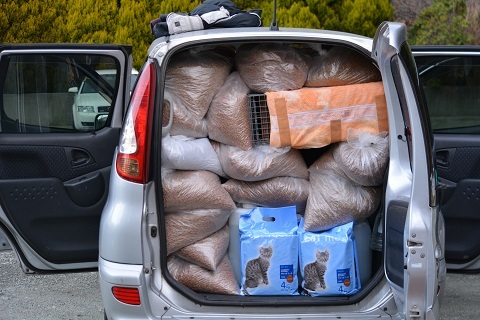 How many kilos are these?
I can't carry a lot, my body is in pain.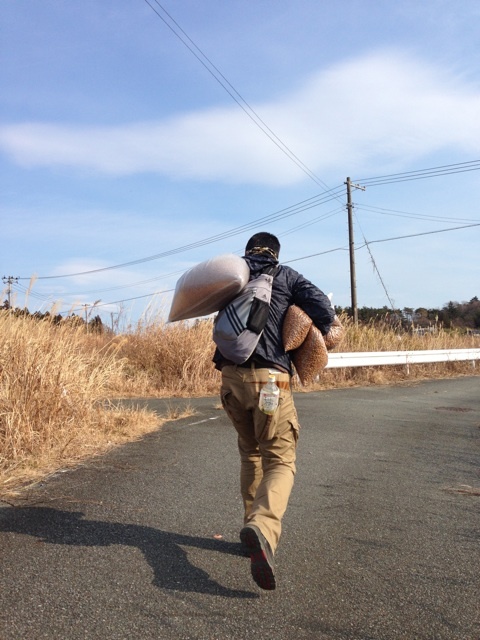 Matatabi is too beautiful.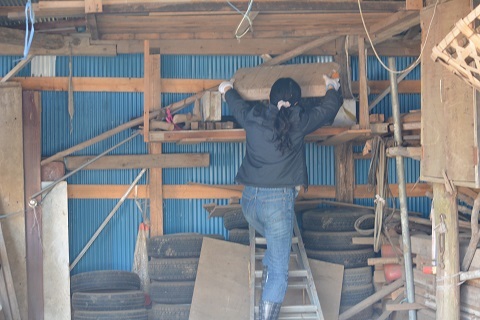 Set a capture cage near the nuclear power plant following a request from an owner.
Some cats were rescued.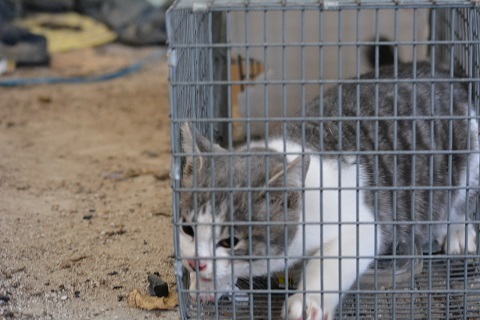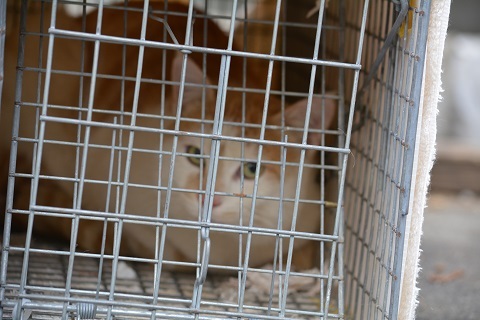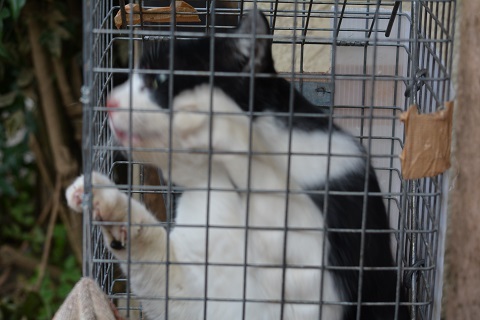 The volunteers always do their best.
They use all of their energy, spiritual strength, and economic power.
It said "group" but it just consists of a few people.
We don't have any special financial support.
Our activity is supported by each of you.
That strength of support makes a circle, and this is why we can rescue life around the nuclear power plant.
We'll do what we can do until the government decides to nationalize there.
We wold appreciate if you could support us by donating food, or anything else you can do.