Meet again with the owner since 8 months.
November 13th, 2011
Look at these big smiles!
They are Benkei and Okame in Okuma-machi.
They were rescued following the request from the owner. As the owner lost the house, a volunteer has been taking care of them with much love. Finally the owner has decided to live in the temporary house. It took 8 months to meet again.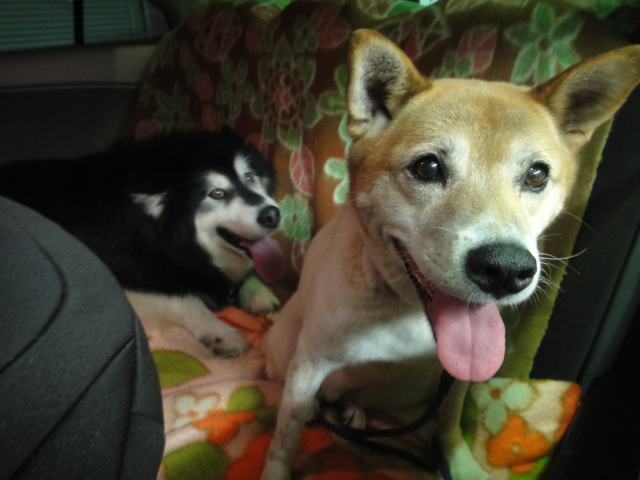 The owner drove 10 hours to pick them up. They stopped by TNR Japan Animal Welfare Hospital. I was very happy to meet them. They told me the serious situation for abandoned animals in Okuma-machi. There are still so many rescue requests from Okuma-machi. Many residents don't know that the rescue party can't go into the off-limits zone. The mayor election is soon and many residents have been asking to rescue the pets and the domestic animals.
I hope to receive permission for rescue parties to go into the off-limits zone as soon as possible.
Hope the smiles come back to the owners and the animals.