hank you for coming to our adoption event.
October 5, 2014
Thank you for coming to our adoption event.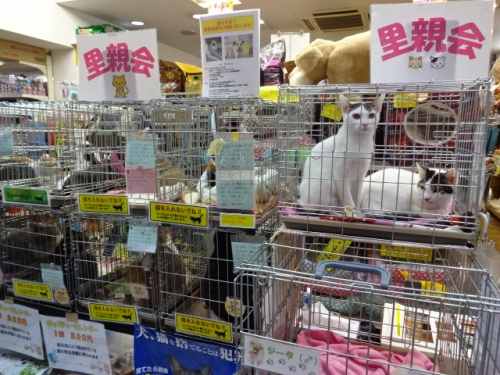 From volunteer Kishimoto san's facebook:
https://www.facebook.com/video.php?v=703061493103666&set=vb.100001994663523&type=2&theater
Good evening.
There was an adoption event by Inuneko Kyusainowa today.
The weather was bad, but so many people came.
Many cats and dogs found happiness.
But still many of them can't find their foster family, and we need to save them.
Please come to the adoption event and meet some cats and dogs.
Next week, I will transfer Aka and her puppy to a safe place where they can live in Winter.
Aka is a dog that was living in Iidate-mura in Fukushima.
Aka hid somewhere in the house and even the owner couldn't find her.
Many volunteers took care of Aka, and tried to move her before Winter, as she is living deep in of the mountains.
Thank you so much for your support.
【Inuneko Kyusainowa Fecebook】
https://www.facebook.com/inunekokyusainowa00
【Inuneko Kyusainowa web site】
http://inunekokyusainowa.la.coocan.jp