October in Futaba.
October 22, 2014
October in Futaba.
Food stock for 2 days activity, shortages.
Then,
Nicotine & Motchi brought food to our Naraha base.
Rolly, who is volunteering in Namie, also brought food.
Thank you so much for your cooperation.
I owe you.
Thank you!
This is the difficult-to-return area.
This is Futaba.
Railroad.
Time has stopped since the disaster.
What?
It was blown off.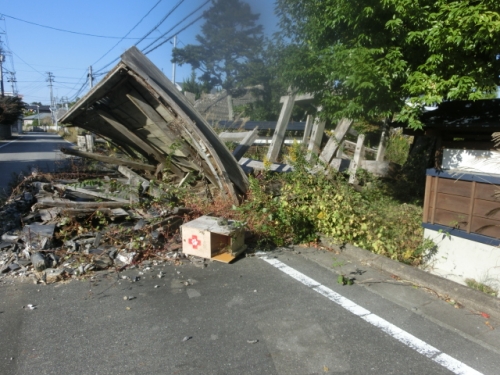 A seaside feeding point in the planned nationalization area Futaba, we focus to set the capture cages by the end of the year.
If we can't rescue all, we have to continue next year.
Now we set the sensor camera each time, and check for the presence of cats.