Fukushima rescue activity, right now.
November 29, 2014
Fukushima rescue activity, right now.
Here is my hometown, Yamanashi.
My parents already passed away.
With devotion to my sister, I visit Shosenkyo, near my parents house.
This is beautiful place.
I recommend you to visit here.
Shosenkyo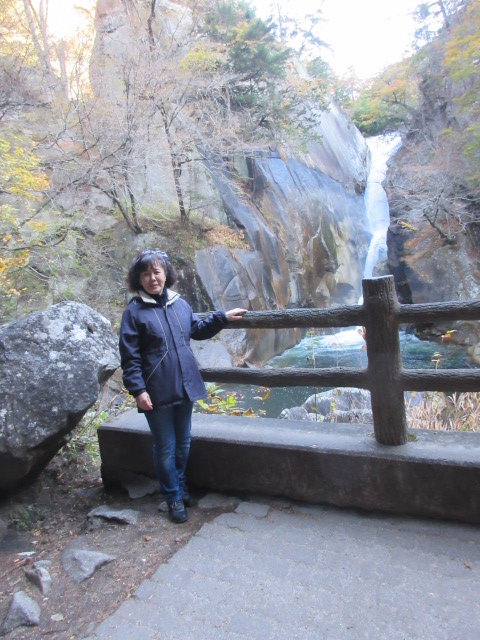 My sister.
Hottarakashi hot spring.
Happy memories of the country side.
My mother used to make this dried Kaki.
This is called Hoto.
Hoto is Yamanashi's delicious local noodle dish.
When I was child, we always had Hoto for dinner.
My hands still remember how to make this thick noodle meal.
I didn't sleep the day before I went to Yamanashi, and came back in the evening.
I was so sleepy all day long.
But even though it's so tough, I need to make time for myself, little by little.