☆Cooperative Rescue Activity in Fukushima.
July 3, 2015
☆Cooperative Rescue Activity in Fukushima.
Activity On June 27 with Takecchi & Madao in Okuma, and Tomioka in Fukushima.
Each time, I see different flowers, but I can never take time to watch.
What's wrong with my camera.
It looks like water got into it.
This is a real cheap camera.
I often break it or lose it.
But I have used it for quite long time.
The quality is not so good, but be patient…
After we finish all the duties, we gather at this base, a place with some mysterious things.
This is the food box that Madao made.
How does this one work?
I didn't have a time to learn about it at first.
But today we are on time.
Finally, I learned how to use this food box.
This is Tomioka.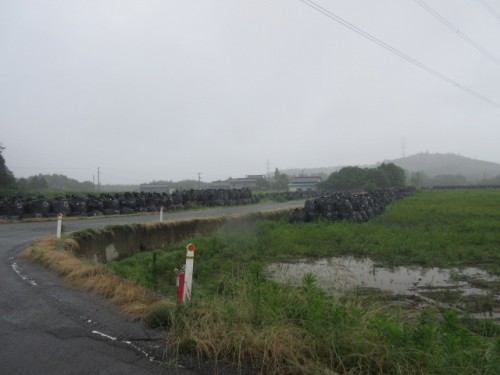 We couldn't bring the food here for a while.
But these 2 cats survived.
From this time on, we focus on setting sensor cameras and protection stuff at feeding points in Tomioka.
The decontamination work advances very fast.
I think depending on the progress of decontamination, the government and authorities will decide when the residents can come home.
Some kinds of animals, like civets, raccoons, raccoon dogs (tanuki), and too many rats, are living in the vacant houses. This is a serious problem for the residents.
Sometimes we see someone setting traps or adhesive sheets.
There are still cats there.
We told them if we capture civets or other animals, we release them far from this area.
But it's difficult to persuade them.
The situation is changing so fast in each town, it's difficult to follow it.