Rescue activity in Fukushima
December 28th, 2011
Our accommodation during rescue activity is on a hill. We have a beautiful view of the local landscape.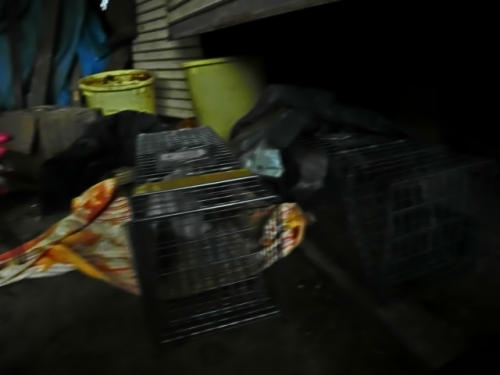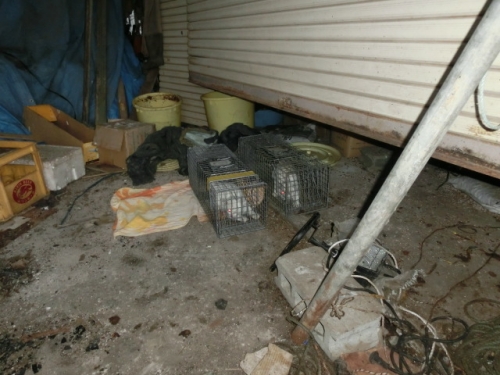 It starts snowing when the temperature lowers in the late afternoon. We start to worry about the next day's weather. My partner said even if there is snow, we certainly cannot to stop our activities. Very dependable. She is right. We must go. They are waiting.
5 tons of food, thanks to your support.
We delivered it all in places we knew, and where cats were waiting.
But even with so much food, we can only do so much. After we finished delivering all the food, we met another cat.
Wearing a collar. Where is your home?
We found the last package in the car and left it.
I hope we can come again.