Came back from Fukushima Ⅱ
March 24th, 2012
Cats after the Tsunami
Soon after the disaster, I got a rescue request. "My house was carried away by the Tsunami. But the second floor might be there. We tried to find it, but we couldn't." Depending on the area, the damage is different, and the situation now is quite different.
Around Naraha-machi, there are wrecks of houses, and we find cats one by one. How can they survive without food. We left as much food as possible.
In Futaba-machi and Ohkuma-machi, most of the houses were carried away. We imagine there are no cats there. But soon we won't be able to go there, because of the complete blockade by the government. Unable to contain ourselves, we rushed from town to town.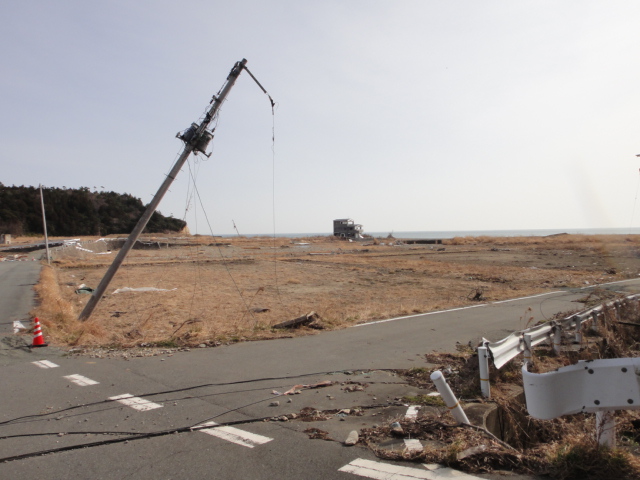 The cattle
One month ago, I saw many cattle on the road and in the field. This time, in March, the cattle are fewer and fewer, I don't see them much. There used to be so many cattle in Namie-machi, but we didn't see any at all. So, the residents are coming back soon? This is an ironic fact. Why don't people think to live together with nature?
During feeding activity for cats this time I wanted to take care of a few cattle I met.